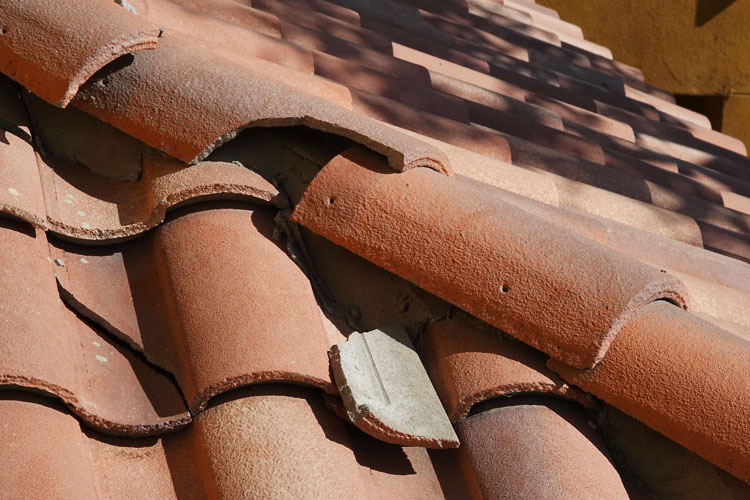 Tile/Shingle Roof Repair Services
The harsh weather and scorching rays of sun in South Florida are punishing to the exterior of your property, especially the roof. Being directly under the sun and rain can damage your roof's tiles, cause them to crack or even break. This will expose the roof's inner surface to environmental elements and cause the mold and mildew to grow, giving it an unpleasant appearance.
However, the GOOD NEWS is that you still have the chance to breathe a new life into your roof and bring back its long-lost aesthetics. We at A & D Pressure Cleaning offer top-notch roof tile replacement and repair services in South Florida. With us on your side, you don't have to spend thousands of dollars in getting a new roof; we'll make the existing one as good as new.
We Inspect & Fix Problems For Long Term Durability
We do not do a slapdash job by just fixing the cracks or replacing the tiles and call it a day. Instead, our roofing experts will take their time to inspect the roof from every nook, make a note of damages and cracks and then go deeper to find the extent of damages. Then they'll fix those underlying issues like leaking pipes or damaged underlayment.
Once done, the guys will then start working on tile repair. They'll go out of their way to repair as many tiles as they can and will replace those beyond repair with the exact shape, size, and design.
We Go Beyond Repairs & Replacement:
A & D is one of the finest soft and pressure wash companies in South Florida, which will serve you the best. Not only will we repair and replace your roof tiles with great attention to detail, but we'll go the extra mile. After the necessary repairs, the only thing that'll be needed to breathe a new life into your roof is a thorough wash.
If you want, we'll use advanced soft wash techniques to clean all the dirt, debris, and gunk away from your roof. After our crew is done with everything, the crown of your property will be shining like a well-polished mirror.
Let A & D Pressure Cleaning Boost Your Property's Value:
No matter how clean the driveway, fence, or patio is, the tile roof is the most exposed part of your property; if it's dirty or damaged, it can reduce the curb appeal. This will lead to a decrease in your property's overall financial value. So why not invest a few hundred dollars to save thousands while also restoring your property back to its finest look? Feel free to call us now and schedule a date for tile roof repair; we are always here to help you make your property the best-looking one on the block.