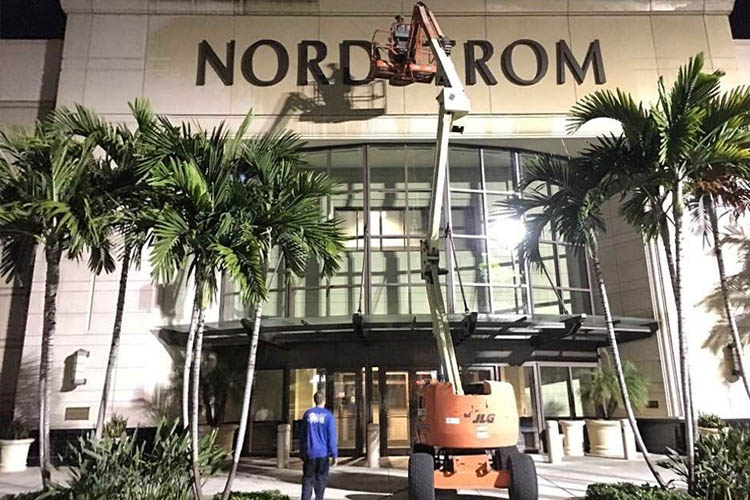 Commercial Pressure Washing Near Me
If you own any type of business, the sidewalk it's going to be stained no matter what do to walking traffic. In addition, due to weather conditions, the façade will have the residue of debris, dust, and mold. When there is competition among businesses, your establishment needs to be impeccable to attract customers and become regular customers. You would be surprised how customers are so perceptible nowadays that if something doesn't look clean, they are going to notice and probably not come back.
Whether you own a food and beverage business, a medical facility, an office building, or a hotel, the concrete's cleanliness is a must. A & D Pressure Cleaning commercial concrete cleaning experts will come to your business property to restore the concrete surfaces to give it a professional appearance. Our trained staff can restore even the most dirtied concrete pads, facades, roofs, and any challenging areas and make them look new.
LET YOUR BUILDING SHINE AGAIN
In today's competitive market business, your commercial property needs every detail count, and that means a facade cleaning. We will make sure your business looks best to attract new clients while keeping your customers. Let A & D remove contaminants like mildew, mold, and dirt. If you'd like a quote for any power washing job, give us a call or fill out a contact form.